Blessings BrilliantlyMad Friend,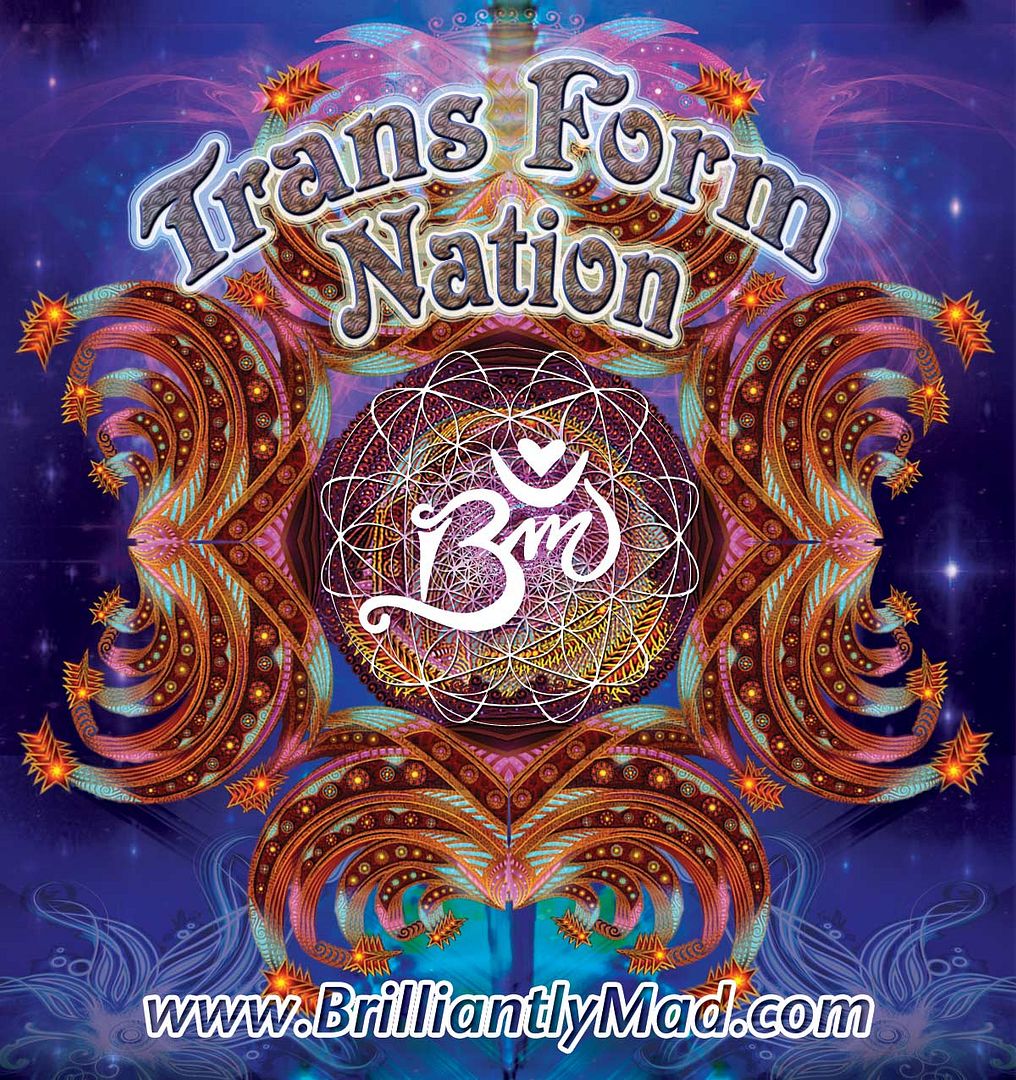 In 2011 we held space for the "Collective AbunDance," and asked the community to come together and contribute to our projects, making our visions reality. You did just that, sending nearly 150 submissions and financial contributions into the creation of 2500 copies of BrilliantlyMad Magazine Issue 2o11 after a six year pause. Because of you we are moving forward into a new terrain and bringing you along for the ride.

In 2012 we journeyed through Trans Form Nation in four major events at each of the four seasonal changes. The first was ROOT AWAKENING on March 24th to set our intentions for the coming year during the Spring Equinox at the Emerald Palace. For the second phase, we united over 90 light workers to gift Chicago the Conscious Love Summit during the Summer Solstice on June 16th at the Bodhi Spiritual Center. The fire of summer raised us out of the ashes that Mother Earth held for our journeys. During the third season we ReTreated to Ronora Lodge, September 21st to the 23rd, aligning with our conscious family at EqualEyez. The Ancient Soulstice with our Ancestors was held from December 20th through December 22nd and was the completion of our four-part Trans Form Nation series of 2012. The LeaderShip has now set sail through a variety of workshops, musical performances and other beautiful inspirations that we are bringing back to our extended communities.


You can support us in 2013 by making a donation through this Paypal link below so we can spread awareness futher around the world.


PROJECT DETAILS 2013
BrilliantlyMad Events - We host Chi! Ka! Go! every Second Sunday at Yoga Now and put on a variety of other conscious events for the community.
BrilliantlyMad Website – To be continually updated and enhanced as a communication portal for our community.
Documentary - Production in 2013 based on conscious events and the BrilliantlyMad community (which would include You!).

Let's ride this wave of abundance into new terrain and allow ourselves to be open to these great opportunities of possibilities. Let's continue to release what does not serve us and expand the perspectives that open creative dialogue and awareness through wisdom.
Infinite Love and Gratitude!
You can order Issue 2o11 in our shopping cart at $5.00 each.
Pick up your copy at ChiKaGo and other upcoming events we will be at.
(For magazines mailed, standard shipping rates apply. International Shipping is $1.00 more)
If you would like to join our distribution team and help with expanding our connections around the world, email us at magazine(at)brilliantlymad.com. Include your name, contact information and distribution plan.




Our gratitude to those who donate is infinite and immeasurable. It is because of your support and participation that we are able to manifest such beautiful experiences for the community. We hope you will find this cause worthy of your support and look forward to celebrating 14 years of becoming BrilliantlyMad with you.

In Light,
The BrilliantlyMad Collective